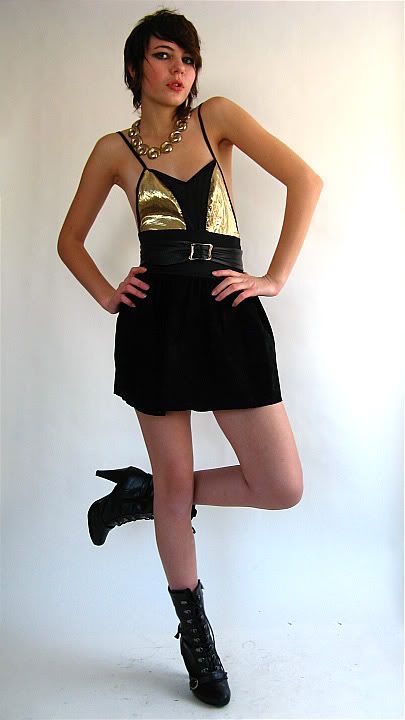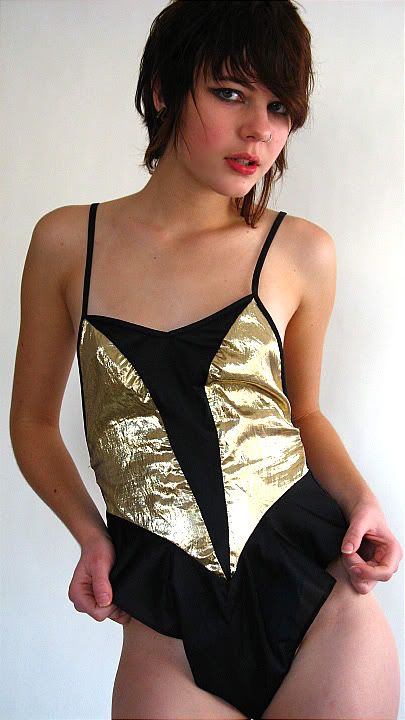 I thought Ebay was dead until I found the store
Claire Incorruptible
. Everything is super pricey but it's amazing nonetheless. I want to go to Australia and strangle this woman for her collection. The blog on the
website
is full of insanely covet-worthy goods. The first dress is was brought me to the store.
Despite the emaciated model, this is my size...and vintage Moschino
Authentic
Chanel neckpiece
Moschino
You know what...I thought this would be longer but I realized there is very little great vintage out there right now. Maybe my unconscious has ruined my search skills because I'm broke. But I looked and looked and there were only three things I wanted that I didn't get and that onesie was gonna be too short-waisted for me anyway. And I would also like to take this moment to bemoan the lack of vintage Rykiel and Ricci. Where did it all go?
ALSO, I am sorry but I am fucking sick of all this fake model shit on Ebay. Sorry looking girls (not accusing the ones I took pics of here) in awkward Top Model 101 poses in front of ratty looking radiators with NYC circa 2000 electroclash haircuts with crappy 90s rompers pinned to their boney shoulders (I love a good romper but just because you put "Kelly Bundy" in the description don't make it so.)
ANYWAY none of that matters because this is actually something I won!...
I snagged it at a reasonable "Buy It Now" price from
Feathers Boutique
a genius store run by my friends Emily and Masha down in Austin (a must to for all you SXSW nerds.) It's also where I scored my perfect New Years dress...vintage Patricia Field anyone?
Whoa, red lipstick makes me teeth look way yellow!
Shout out to
Diane
get your site up and get those pics printed girl!